Sell A Used Or Damaged Lexus | All Models | Get The Cash You Need, Fast!
"Sell My Lexus" is the phrase that pays… cool cash that is! You can sell your Lexus for great money and leave looking like a boss in the end!
Do you have an older Lexus you're looking to sell? Have you recently been widowed and need to sell that extra Lexus vehicle? Or do you have a Lexus that just won't start? Cash for Cars Vancouver will buy that Lexus and make that "Sell My Lexus" a phrase that pays! No only do we offer FREE Lexus removal, but we will pay you on the spot for your vehicle!
—
Cash For Lexus Cars, SUV's
Lexus, the luxury vehicle division of the Japanese automaker Toyota, offers drivers all over the world, style, class and functionality. The Lexus brand started from a corporate project, with the objective of manufacturing a premium sedan, that began in 1983. Now, Lexus is synonymous with class, style and charm. Let's look at some Lexus vehicles that buyers purchase.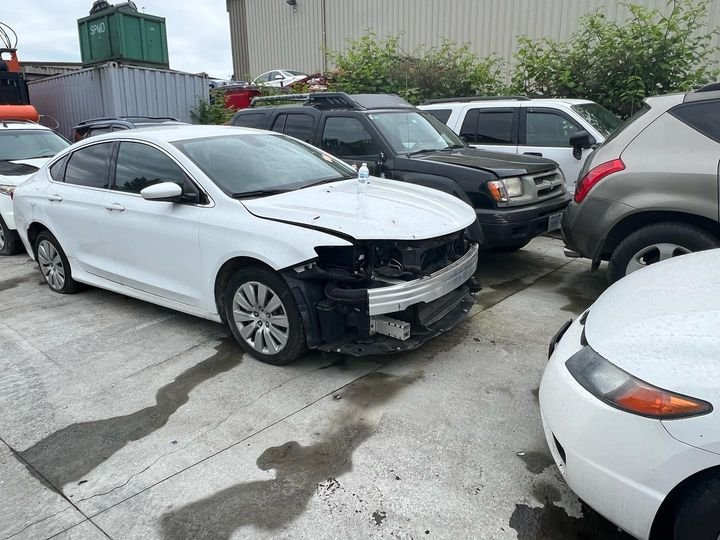 Types Of Lexus Vehicles We Buy:
Cash for Cars Vancouver does not care what kind of Lexus you have to sell. We have purchased many different types of Lexus, that are broken, scrap, junk, dead, running, missing tires, no battery,  doesnt start, no engine, flat tires, and so much more… 
A list of Wikipedia Lexus
F Sport models

[

edit

]

 

Special editions

[

edit

]

CT: Compact Car

2018 CT 200h Black Sequence

IS: compact RWD/AWD

2003 SportDesign IS 300
2007 Limited Edition IS 250 X
2007 Neiman Marcus Edition IS F
2007 "Elegant White" IS 250/350
2009 Special Edition IS 250 SR
2009 "Red-edge Black" IS 250/350
2009 "Blazing Terracotta" IS F
2010 "X-Edition" IS 250
2010 IS 350 C F Sport Special Edition
2011 Stone Works "Sunrise" IS 250
2018 IS 300 / IS 300h / IS 350 Black Sequence
2020 IS 300 / IS 300 AWD / IS 350 F-Sport Black Line Edition

ES: midsize FWD

1996 Coach Edition ES 300
1999 Coach Edition ES 300
2000 Platinum Edition ES 300
2004 SportDesign ES 330
2005 Black Diamond Edition ES 330
2009 Pebble Beach Edition ES 350

GS: midsize RWD/AWD

2000 Platinum Series GS 300/400
2001 SportDesign GS 300
2007 Neiman Marcus Edition GS 450h
2009 "Passionate Black" GS 350/460/450h
2009 "Meteor Black" GS 350/460
2011 Stone Works "Sunset" GS 350
2018 GS 300/ GS 300h / GS 350 / GS 450h Black Sequence

LS: full-size RWD/AWD

1997 Coach Edition LS 400
2000 Platinum Series LS 400
2007 Neiman Marcus Launch Edition LS 600h L
2009 Pebble Beach Edition LS 600h L
2020 LS 500 Inspiration Series

SC: coupé/coupé convertible RWD

2004 Pebble Beach Edition SC 430
2005 Pebble Beach Edition SC 430
2006 Pebble Beach Edition SC 430
2007, 2008, 2009 Pebble Beach SC 430
2010 "Eternal Jewel" SC 430

LFA: exotic sports coupe RWD
LC: Coupe RWD

2019 LC 500/LC500h Structural Blue
2019 LC 500 Raster Yellow
2019 LC 500/LC 500h Patina Elegance
2020 LC 500 Inspiration Series

UX:subcompact Crossover

2020 UX 200 Blue Edition
2020 UX 250h Brown Edition

NX: Compact Crossover

2018 NX 300 / NX 300h Black Sequence
2020 NX 300 Black Line Edition
2020 NX 300 Bronze Edition

RX: midsize crossover SUV

2001 SilverSport Special Edition RX 300
2002 Coach Edition RX 300
2005 Thundercloud Edition RX 330
2009 Pebble Beach Edition RX 350
2011 Stone Works "Sunlight" RX 350
2018 RX 300 / RX 450h Black Sequence

LX: full-size sport utility vehicle

2007 Limited Edition LX 470
2015 LX 570 Supercharged
2018 LX 570 Black Sequence
2019 LX 570 Inspiration Series
$100 – $100,000. Check Out Some Of Our Recent Buys Below.
We don't believe in tricks and gimmicks we just exchange junk cars for cash.
List Of All Car Manufactures
This is a list of notable automobile manufacturers with articles on Wikipedia by country. It includes companies that are in business as well as defunct manufacturers. Only companies that have articles here are included.
Recent Vehicles Purchased