Top Dollar Paid For Any Ford Styles, SUV, Or Cars
Ford Scrap Car Removal
Tired of seeing that piece of old junk car which you bought years ago when you were still in your early twenties for fun with your friends lying in your parking lot? Or did you buy a new car recently and you need to pave the way for it by selling the older one lying unused in the parking lot, but you've been looking for buyers all over the place without success?
Well if you are in Vancouver then you are in luck because we will not only help you get rid of it but also pay you for your scrap auto. If you thought that's it, then we are glad to let you know that, that is not the only good news you will hear today as there is still more to come. So read on to find out what;s next because we have more good news in store for you.
Instant deals Finding a scrap car removal in Vancouver company which offers you a good quote is quite hard nowadays especially in Vancouver where there are myriads of them. They either want to take your scrap car for a lower price than it deserves or they will take you round in circles claiming that your junk has far too many problems until you end up selling it for a price that's not even close to what you bought for.
Thus at the end of the day, they are the ones who benefit. Those who decide to take your scrap car with them to their scrap yard will promise you a fat cheque after a month only to take you for a ride. Thus you end up chasing them around so they can give you the cash they promised. Fortunately we here at Cash for Cars Vancouver sing to a different tune, and we will not try to take advantage or exploit you because you are desperate. Instead, we are cash for Cars Company, and we will give you cash for scrap car removal once we agree. That means it's an instant deal.
That is the reason why we refer to ourselves as cash for cars firm because we take the car and Ta-Da! We live you with a stack of cash which your junk deserved. Thus you can now sleep in peace because your neighbors will no longer be complaining about how your scrap car is filling up the parking lot. You can now buy a newer model without worrying about where to park it because there will be more room for your new favorite model.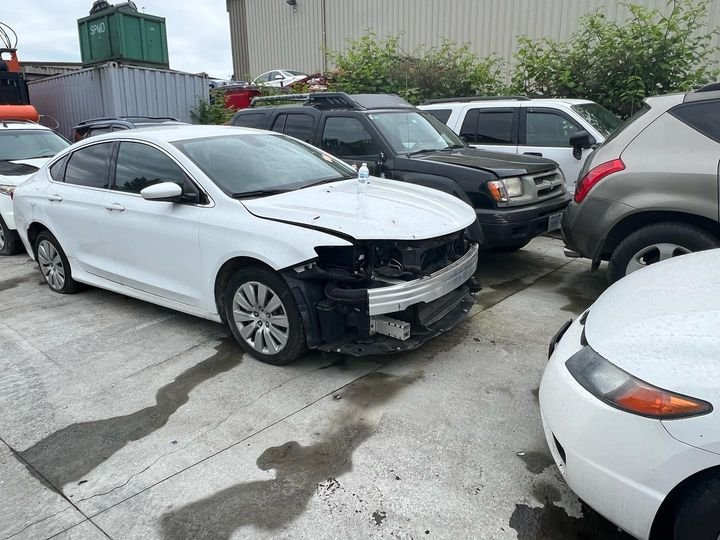 Types Of Acura Vehicles We Buy:
Cash for Cars Vancouver does not care what kind of Fords you have to sell. We have purchased many different types of Fords, that are broken, scrap, junk, dead, running, missing tires, no battery,  doesnt start, no engine, flat tires, and so much more… 
A list of Wikipedia Fords
1910s–1920s
[
edit
]
1930s–1940s
[
edit
]
Tractors
[
edit
]
Ford NAA Series Tractors (a.k.a.; Golden Jubilee)
Ford 600 Series Tractors
Ford Workmaster
Ford Powermaster
Ford *000 "Thousand" series
1000, 2000, 3000, 4000, 5000, 6000, 7000, 8000, and 9000
Ford *600 "Six-Hundred" and *700 "Seven-Hundred" series
1600, 2600, 3600, 4600, 5600, 6600, 7600 (Four cylinder, utility, straddle mount)
5700, 6700, 7700 (Row-crop versions of their 600 series counterparts)
8600, 9600 (Six-cylinder row-crop)
8700, 9700 (Later version of their 600 series counterparts.)
Also, since the 8000 and up models were only made in the US, the 8100 and 8200 models were produced in Europe to meet the market's need for a 100 hp+ tractor. This was done by using the 7600 transmission and rear end and mating it to the Ford six-cylinder industrial engine with a special cast iron subframe for added strength.
Ford **10 series
2810, 2910, 3610, 3910, 4110, 4610, 5110, 5610, 6610, 6710, 7410, 7610, 7710, 7910, and 8210 (Mark I, II and III)
7810, 6810, and 6410(Mark II and III)
Ford TW series
TW10, TW20, and TW30
TW5, TW15, TW25, and TW35
TW15 Mark II, TW25 Mark II, and TW 35 Mark II
Ford **30 Utility series
3230, 3430, 3930, 3930 turbo, 4130, 4630, 4630 turbo, 4830, and 5030 (small tractors)
Ford 8*30 Powershift series
8530, 8630, 8730, and 8830 (140-190 hp)(Mark III)
Ford **40 series
5640, 6640,7740, 7840, 8240, and 8340