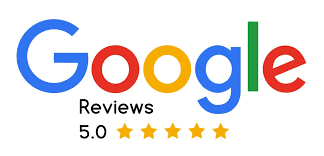 Learn How Our Customers Appreciate Our Online Offers – Cash For Car Reviews
Just used these guys for an older vehicle I had. They were the first company to respond to my email, Paid cash and towed it away with no issue. Use these guys if you have an older vehicle. They came on a time that fit my schedule without hesitation.
– dan pomeroy
I had an old dilapidated project car that needed removing, and ended up contacting eight different cash for cars businesses. These guys were by far the most professional, thorough, fair, quick to respond, and easy to deal with. These guys are the best in Vancouver, and I would 100% recommend them to anybody!
– SLAVBORG
Fair price, extremely user friendly and fast service. Highly recommend
– Alex Doogan-Smith
I have used cash for cars Vancouver several times in the last year. When you need a tow, you are most likely already having a bad day. These folks go above and beyond to help their customers!
Great experience! Sold my 08' BMW with these guys and the process was seamless!
– Steve r.
best towing company ever! still waiting for pat's to show up though🙄 and i guess D&S forgot to pay their phone bill? also this is the one 24/7 tow company open weekends unlike every single other place in the county. wanna see my call logs for proof?
Cash For Cars Is What We Do
How Does Cash For Cars Work
You'll be instantly connected with one of our vehicle purchasing agents. They'll walk you through the whole process. We just need you to answer a few simple questions about your car so we can make you an accurate offer. We're obsessed with staying up to date on current market prices for vehicles, so you know you'll be getting a competitive offer. Not a fan of phone calls? No sweat! Just fill out the form on this page, and we'll connect with you via email. Our goal is truly to make this process as easy as possible for our customers. Call 604-340-4013
Our quotes are free, and zero obligation, but we know you'll accept it! We understand that the decision to sell your car can be a tough one, so take as long as you need to make up your mind. But, the sooner you accept our offer, the sooner you'll get the cash for your car! As soon as you accept our offer, we'll connect you to your closest Cash For Cars in Vancouver locations.
We have a cash for cars service all over BC, there's bound to be one right in your location. They'll be the ones who set up your free towing appointment. That's right, we'll even tow away your vehicle, for free! No matter where your car is; at home, at the office, even at a body shop, we'll haul it away for you.
At your scheduled towing appointment, the driver will greet you with a smile, and with a check for your guaranteed offer. Can't be there in person to accept the check? We can mail it to the address of your choice, just let us know when you schedule your appointment. We'll take care of all the other paperwork and details from there. We know you have more important things to worry about, like getting to the bank to cash that check! We know that selling a car on your own can be tough.
Car Buyers Vancouver Appointment Today
Cash for Cars Burnaby Fastest Service In All Of BC
Uncategorized
How to Reduce My Car Fuel Consumption Is it time to say goodbye to your gas guzzler and hello to a more fuel-efficient ride? We've …
Maple Ridge Cash For Cars
Vancouver Cash For Cars Removal: How does it work? Are you tired of that old, rusty car taking up valuable space in your Vancouver property? …
Maple Ridge Cash For Cars
Get Maximum Profit My Businessblocal Are you tired of that old junk car taking up space in your driveway? Looking to get rid of it …