Cash For Cars, How We Pay The Most Cash For Cars Even If You Want To Get Rid Of Your Junk Car
Our goal is to make money by selling your car fast!
We pay the most cash for cars in all of BC, so If you're looking to sell your car quickly as in cash for cars Surrey, we'll give you cash for your vehicle. You don't need to wait weeks or months for us to come to pick up your car. We buy cars from people just like you every day.
If you're looking to sell your car quickly, we can help. We buy cars from people that don't have time or interest in selling their vehicles. We pay more than what other buyers will offer.
Once you contact us to inquire about 
junk car removal
, we will arrive at your property at a time that is best for your schedule. In most cases, we're available for same-day service, so you could collect your cash and eliminate the eyesore from your lawn immediately.
Please Fill Out Form To Get Quote In Seconds
How can I get the most money for my car?
Selling a used car at the best possible price is not an easy task. For this, you may be facing a lot of struggles. To reduce your struggles here, you will learn a few tricks that make your work easy. Most people want to sell their unused cars, but they don't have enough time to deal with different people. They don't want to put effort into influencing people to purchase their cars according to their price. Because of this, they visit the agencies by searching Sell my car for cash service.
Things that you should do to sell your used car
Collect the papers
Before selling your car, you should collect all the papers or documents related to this. It would be best if you collected the pink slip that gives you the legal right to sell the used car. Check the papers to transfer ownership and the whole vehicle history. 
Set a price – understand the pros cons 
To sell a used car at Cash for cars, first, you have to set a price. Set the price according to the current market rate. To set the price of the vehicle, you have to go through various things. It would be best if you focused on the factors like the current market rate, age of your car, history of your car, and condition. Set an asking price that is affordable for people. You can also look for local ads to get an idea about the price.
We buy cars, trucks, and vans from people who need cash now.
We buy vehicles of all makes and models. Whether you're looking to sell your current vehicle or purchase a new one, we offer a free car valuation
We buy vehicles of all makes and models, no matter what condition they're in. We also offer free car valuation services so you can see how much money you can make selling your car. 
Overview
If you also have some used junk cars at your home and want to sell them by receiving cash, then you can visit the agencies that offer Sell my car for cash service. 
People are looking for cash for cars near me in north Vancouver because they need to sell their cars to get cash. They have had a lot of success with this in the past and are willing to do it again. This is a good way to make money, especially if you have an old car that isn't worth much anymore.
For more than 5 years, cash for cars Vancouver has contributed to the Vancouver region as the simplest and quickest means to sell a car, this is why we are one of many reasons, that we pay the most cash for cars. We are genuine in paying you the money at a very competitive price for your automobile.
We are willing to buy any make, model, or year of the automobile that is in acceptable condition, the mileage being below 161000 km, even though it is rented or being invested or vehicles in north Vancouver. Give us a try and let us pay the most cash for cars today!
We are at your service to provide the best Sell Your Car for Cash in Vancouver services, giving the best dollar price for your used cars without pressuring you to buy a new car, quick negotiating in the price of the vehicle, unlike the other car dealers. Our professionals are abrupt in performing all the related tasks, by providing reliable services at favorable rates. Check out our cash for cars Vancouver reviews
How do I get rid of a car in Vancouver?
Unlike big used car dealerships with a prolonged negotiation process due to multiple levels of hierarchy, Vancouver Cash For Cars is a local company which specializes in personalized customer service, fast decision making, and immediate results.
As the leading cash car buyer in Vancouver area, we strive to make the buying and selling process as hassle-free as possible.
We provide the quickest, most efficient way to sell your car fast. Whether you own a sedan or an SUV, we provide the best prices for used vehicles with on the spot payment. You may want to sell your car for various reasons. Whether you are moving out of the country or need funds immediately, we will buy your car.
We have made the entire process as easy and as simple as possible. All you need to do is fill out the details about your car and our team will get back to you as soon as possible. We make sure to determine a fair value for your car based on its make, model, and condition, and give you the best price. Moreover, if you're not satisfied with the offer, there's no obligation to accept it. You're free to accept or reject the offer. The quick and easy process of selling your car involves the following simple steps:
Fill Details: Submit information related to your car's make, model, and year, transmission type, and mileage. Provide your contact details and a short description of the car and the reason for selling it.
Get a Call: Once we receive your request, our team will contact you as soon as possible. We will schedule a meeting to determine the condition of your vehicle.
Receive an Offer: We will provide you a competitive cash offer, based on current market rates and the vehicle's condition.
Get Cash: If you accept the offer, we buy your car for cash. It's that simple
Who buys cars near me? Cash For Cars Near Me North Vancouver does!
Cash for Cars,  is the name you can trust. As a reputable dealership we have the most transparent car buying and selling process. When you choose us, you don't have to worry about dealing with middlemen or private buyers.  
Selling your car to a private buyer can be time consuming and risky because there are chances of scams and frauds. But when you sell your car to a licensed, bonded, and insured auto dealer, like Cash For Cars Vancouver, we buy junk cars and you don't have to stress about being scammed. Moreover, it can be stressful to run classified ads, list your car online, attend phone calls, and invite strangers to your home for test drives.
As one of the top rating auto dealers, we make sure to take the stress and risk out of selling your car. When we buy your car, you get peace of mind knowing that you're getting a fair price for your car. When we evaluate the value of your car, our trained automotive experts consider factors like your vehicle's existing condition and other variables to give you the best offer. 
Throughout the entire process, we maintain complete transparency. Even if you're not willing to accept our offer, you're not obligated to sell your car to us.
If your car has been parked in your driveway or garage for far too long, then it's time to get rid of it. Sell your cars for cash in Vancouver is the perfect place to sell your unwanted car or junk car without title when you need fast cash or simply want to get rid of your car. Our excellent customer service combined with the best price offer will make your transaction worthwhile. 
We have friendly and knowledgeable staff to guide you through the selling process and make sure that you are getting the right price. If you're ready to sell your car, then fill out the form to get a quote and begin the process to sell your car quickly and easily.
Top Dollar Paid for All Cars – We pay more Cash For Cars Near Me North Vancouver
We hand out cash for junk cars day after day and have earned a reputation as the most reliable Vancouver junk car removal service. It doesn't matter whether the car runs or how long you have owned the vehicle. What matters is that you give us a call and collect your cash today.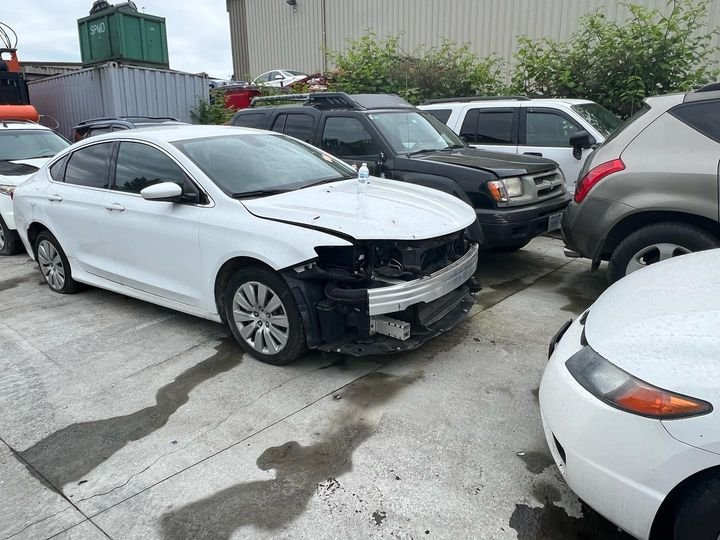 Benefits To Sell Your Car For Cash In The Fraser Valley
Having no space in your garage to park your car or upgrade for a new model is sometimes frustrating. So why not make some space along with money. Sell your old car to Fraser Valley car buyers. As it is doing no benefit to you except taking much valuable space in your garage. Hence, removing the old vehicle from your garage will make much space for the new model, pool table, sports equipment, and other possibilities.
Want to know a quick and easy way to sell your junk car? At Cash for Cars Vancouver we purchase all ranges of vehicles from trucks, sedans, SUVs,
Get Cash for your car no matter it is in what condition. We buy even crushed vehicles as well. Plus, you don't also have to pay for transportation services. We offer free towing within the Fraser Valley Area and suburbs. On the other hand, selling your car to us will save you from private buyers because private selling is a hassle and is very exhausting. Moreover, private buyers usually pay you low and practically will loot you.