Top Dollar Paid in All Of BC
Ask Us About How Much Money I Will Get
What's my car worth? Find out now!
You'll be instantly connected with one of our vehicle purchasing agents. They'll walk you through the whole process. We just need you to answer a few simple questions about your car so we can make you an accurate offer. We're obsessed with staying up to date on current market prices for vehicles, so you know you'll be getting a competitive offer. Not a fan of phone calls? No sweat! Just fill out the form on this page, and we'll connect with you via email. Our goal is truly to make this process as easy as possible for our customers.
Our quotes are free, and zero obligation, but we know you'll accept it! We understand that the decision to sell your car can be a tough one, so take as long as you need to make up your mind. But, the sooner you accept our offer, the sooner you'll get the cash for your car! As soon as you accept our offer, we'll connect you to your closest Cash For Cars Vancouver location.
We have a cash for cars service all over BC, there's bound to be one right in your location. They'll be the ones who set up your free towing appointment. That's right, we'll even tow away your vehicle, for free! No matter where your car is; at home, at the office, even at a body shop, we'll haul it away for you. 
At your scheduled towing appointment, the driver will greet you with a smile, and with a check for your guaranteed offer. Can't be there in person to accept the check? We can mail it to the address of your choice, just let us know when you schedule your appointment. We'll take care of all the other paperwork and details from there. We know you have more important things to worry about, like getting to the bank to cash that check! We know that selling a car on your own can be tough. 
Get $500 cash for scrap cars when you sell them to us
Can you tell me who pays the most cash for junk cars? | Scrap Cars Vancouver?
You have come to the right place if you are looking to get $500 cash for scrap cars removal in Vancouver!
Our company gives scrap cars for cash and pays top dollar! Cash for cars Vancouver is the best scrap car removal company in all of Vancouver and surrounding areas. Call Free Instant scrap car removal Vancouver right now & get the top cash for your used/junk car. We are a professional Instant scrap car removal company that will offer you the top cash for your used/junk car.
Scrap cars are a problem for all cities, contributing to street pollution and clogging roads for pedestrians. Fortunately, the scrap car removal Vancouver team is dedicated to environmental protection and works on recycling old vehicles. This way, instead of being sent to landfills or polluting the environment with emissions, they can be reused in their original form or processed into new products such as steel plates, aluminum ingots or recyclable plastic pellets. The materials are then sold to other industries that utilize them in manufacturing processes, thus reducing landfill waste while encouraging sustainability.
In any condition, we buy junk cars, scrap cars, used cars, scrap trucks, unwanted cars, old cars, useless cars, and cash for cars near me. Instant scrap car removal Vancouver guarantees to pay you the highest amount of cash for your scrap cars. Our scrap car company offers 24/7 used/junk car pick up.
Instantly paid scrap car prices in Vancouver
If you're trying to find the best scrap car removal prices in Vancouver to sell your used car for top cash, we have the answer: up to $6000, including free pick-up and removal! We also offer excellent deals for larger vehicle and truck removals. Let our scrap car buyers provide you with an even better deal!
The price of a scrap car is determined by its make and model. As a rule of thumb, those built up to 1970 are valued at approximately $150, cars from 1971-1996 will fetch around $200, models from 1997-2000 typically go for about $300, those from 2001-2006 usually bring in around $400, whereas the ones produced between 2007-2010 are generally worth around $500. In addition to the age of the vehicle, its condition also plays an influential role in how much it can be sold for on the second-hand market. An automobile with fewer dents or scratches will typically yield more money than one that has suffered damage over years of use and wear. Furthermore, another significant factor that greatly reduces its value is whether or not it was involved previously in serious accidents–such vehicles often have a history of being involved in collisions which consequently drags down their value.
Get Cash For Scrap Cars Today!
We pay cash for junk cars every day, and we have earned a reputation for being the most reliable Vancouver junk car removal service. It doesn't matter whether the car runs or how long you've owned it.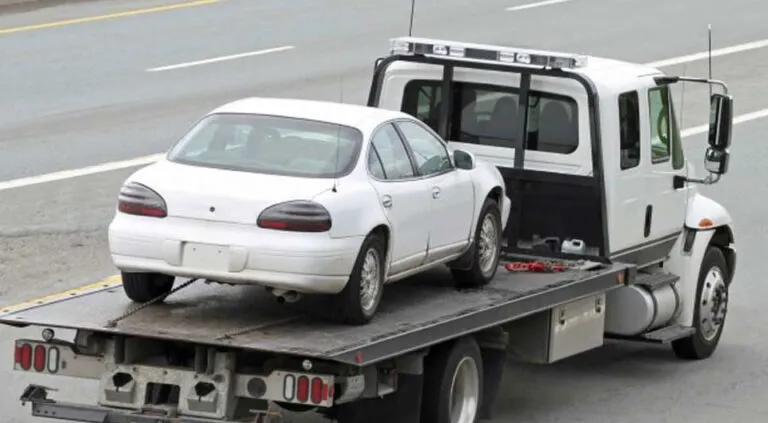 Schedule Your Appointment Today
A complete transaction often takes as little as 20 minutes. We do all the paperwork and license plate removal.
Call Us Now: 604-340-4013