You may be wondering, who buys cars for cash near me? At Cash For Cars Vancouver we buy cars for cash and pay you on the spot!
We Want Your Car:
Sell Your Car For Cash
Top Dollar Paid For Scrap Cars provides quality automobile wrecking and recycling services to the residents of Burnaby, BC. We specialize in collecting your scrap vehicles. Give us a call today.. We buy all imported and domestic cars, trucks, SUVs, and minivans of all makes and models. If you need fast and easy money and own a vehicle that is taking up space in your garage, driveway, or yard, just give us a call. We are available 7 days a week and will pick up the vehicle from your location free of charge. Whether your vehicle is located in Burnaby or anywhere around, we'll happily pick it up and leave cold hard cash in your hands. We offer free same-day removals.
How much do you get for scrapping a car in Burnaby? You can expect to get anywhere 
from $100 and up to $10,000
 for scrapping your car in B.C
We hand out cash for junk cars day after day and have earned a reputation as the most reliable Vancouver junk car removal service. It doesn't matter whether the car runs or how long you have owned the vehicle. What matters is that you give us a call and collect your cash today.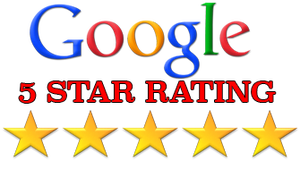 Cash For Cars Is What We Do
Car Buyers Burnaby Working For You
You'll be instantly connected with one of our vehicle purchasing agents. They'll walk you through the whole process. We just need you to answer a few simple questions about your car so we can make you an accurate offer. We're obsessed with staying up to date on current market prices for vehicles, so you know you'll be getting a competitive offer. Not a fan of phone calls? No sweat! Just fill out the form on this page, and we'll connect with you via email. Our goal is truly to make this process as easy as possible for our customers. Call 604-340-4013
Our quotes are free, and zero obligation, but we know you'll accept it! We understand that the decision to sell your car can be a tough one, so take as long as you need to make up your mind. But, the sooner you accept our offer, the sooner you'll get the cash for your car! As soon as you accept our offer, we'll connect you to your closest Cash For Cars in Vancouver locations.
We have a cash for cars service all over BC, there's bound to be one right in your location. They'll be the ones who set up your free towing appointment. That's right, we'll even tow away your vehicle, for free! No matter where your car is; at home, at the office, even at a body shop, we'll haul it away for you.
At your scheduled towing appointment, the driver will greet you with a smile, and with a check for your guaranteed offer. Can't be there in person to accept the check? We can mail it to the address of your choice, just let us know when you schedule your appointment. We'll take care of all the other paperwork and details from there. We know you have more important things to worry about, like getting to the bank to cash that check! We know that selling a car on your own can be tough.
Do You Have An Old Car? We'll Buy For Cash
we buy your old car for up to $8999 and come to you. The removal is also free and there is no hidden fees or charges. Our prices are guaranteed to be the highest in Burnaby. Your vehicle may not be road worthy or may have mechanical issues whether its scrap or unwanted we still offer you maximum cash on the spot. The cash for old cars service you receive from Swift is reliable and hassle free.
Want To Sel Your Car Today?
If your vehicle is way beyond repair, perhaps no more than junk or scrap, then Cash for Cars Burnaby' fully licensed, bonded and insured team can swing into action. You can be sure that we will effectively dispose of it, having first removed any parts or components that might be able still to be used. We can also strip the vehicle of any recyclable materials – customers are often surprised just how much of what seems a total write-off can actually be recycled! You can receive a great price, and appreciate the fact that we work hard to recycle what we've bought.
Scrap Your Car With Cash For Cars For TOP DOLLARS
As top-notch vehicle recyclers, our recycling of cars follows procedures in accordance with green recycling standards. Our techniques in recycling cars and trucks of every make and condition ensures that we get the maximum value from the vehicles that we recycle. With us, you will be able to maximize the value of your scrap car.
We Pay Cash For Car Recycling Burnaby
You won't have to wait until we have gone through the tedious process of dismantling and prepping your car to recycle it, to get a cash payment. When we give you a free quote for a car, we expect either an acceptance or a rejection.
If the quote is accepted by the seller, we make the cash payment on the spot. We are true to our words and our quotes, so you have a chance to get top cash for an old or damaged car with us.
WE OFFER Free Car Removals Burnaby
When your car is in a scrap condition, likely it doesn't run at all. As a result, when we buy scrap cars, we don't require the car owner to incur any expenses. There are expenses like paying to have the car towed to us or the paperwork completion. But we remove all such vehicles and cars at no cost.
Our removal services are provided for free to all our Burnaby car sellers. All removals are scheduled at times that are convenient for the car seller, during a weekday or the weekend. All our services can be availed according to your own choice.
Our Most Recent Cash For Car Removals in Burnaby, BC
Some of our offers that we serviced in Burnaby BC offering cash for car removals scrap car buying.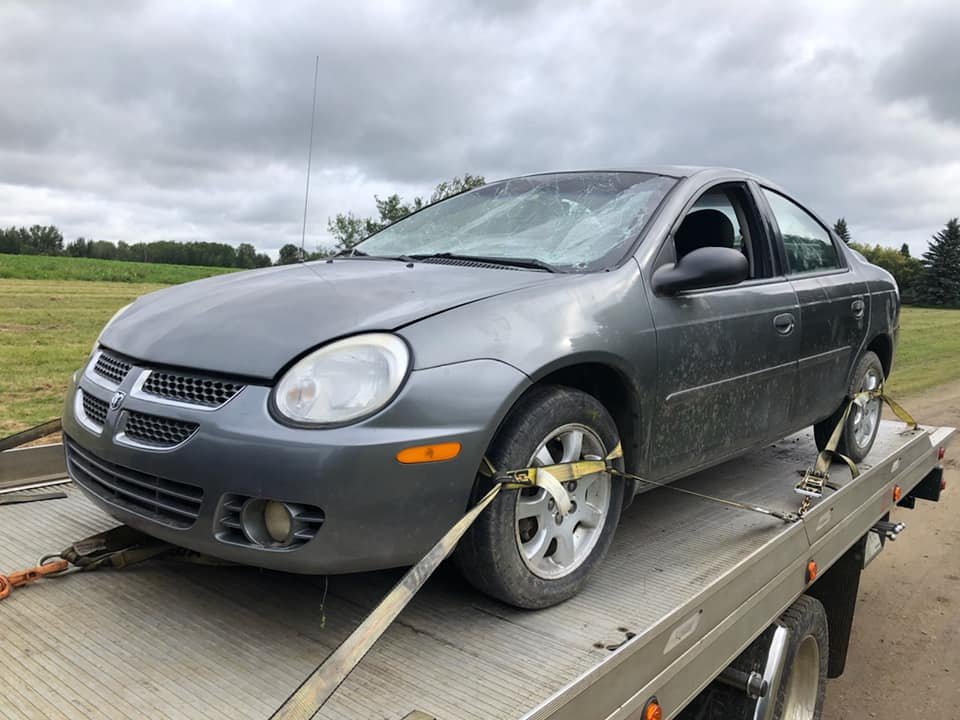 "Just used these guys for an older vehicle I had. They were the first company to reapond to my email, Paid cash and towed it away with no issue. Use these guys if you have an older vehicle. They came on a time that fit my schedule without hesitation."
"I had an old dilapidated project car that needed removing, and ended up contacting eight different cash for cars businesses. These guys were by far the most professional, thorough, fair, quick to respond, and easy to deal with. These guys are the best in Vancouver, and I would 100% recommend them to anybody!"
"I have used cash for cars Vancouver several times in the last year. When you need a tow, you are most likely already having a bad day. These folks go above and beyond to help their customers!"
Car Buyers Vancouver Appointment Today
Cash for Cars Burnaby Fastest Service In All Of BC
Uncategorized
How to Reduce My Car Fuel Consumption Is it time to say goodbye to your gas guzzler and hello to a more fuel-efficient ride? We've ...
Acura MDX
Acura RDX
Acura TL
Acura TSX
Audi Q5
Audi Q7
BMW 3 Series
BMW 5 Series
BMW 7 Series
BMW Chevy Avalanche
BMW Chevy Tahoe
BMW X3
BMW X5
Cadillac Escalade
Cadillac SRX
Chevy Cruze
Chevy Equinox
Chevy Express Van
Chevy Jeep Patriot
Chevy Silverado
Chevy Traverse
Dodge Caravan
Dodge Durango
Dodge Journey
Dodge Ram
Ford Econoline Van
Ford Edge
Ford Escape
Ford Expedition
Ford Explorer
Ford F-Series
Ford Transit Van
GMC Acadia
GMC Canyon Pickup
GMC Savana Van
GMC Sierra Pickup 1500, 2500, 3500
GMC Terrain
GMC Yukon Denali
Honda Accord
Honda Civic
Honda CR-V
Honda HR-V
Honda Insight
Honda Odyssey
Honda Pilot
Honda Ridgeline
Hyundai Elantra
Hyundai Santa Fe
Hyundai Sonata
Hyundai Tucsan
Infiniti FX35
Infiniti G37
Infiniti QX56
Jeep Cherokee
Jeep Compass
Jeep Grand Cherokee
Kia Optima
Kia Sportage
Land Rover Range Rover
Lexus ES
Lexus GS
Lexus GX
Lexus LS
Lexus RX
Mazda CX-5
Mazda CX-7
Mazda CX-9
Nissan Altima
Nissan Armada
Nissan Cube
Nissan Frontier
Nissan Maxima
Nissan Murano
Nissan Pathfinder
Nissan Rouge
Nissan Sentra
Nissan Titan
Nissan Xterra
Subaru Forester
Subaru Impreza
Subaru Legacy
Subaru Tribeca
Toyota 4Runner
Toyota Avalon
Toyota Camry
Toyota Corolla
Toyota FJ Cruiser
Toyota Highlander
Toyota Land Cruiser
Toyota Matrix
Toyota Prius
Toyota Rav4
Toyota Sequoia
Toyota Sienna
Toyota Tacoma
Toyota Tundra
Toyota Venza
Toyota Yaris
Volvo XC60
Volvo XC70
Volvo XC90